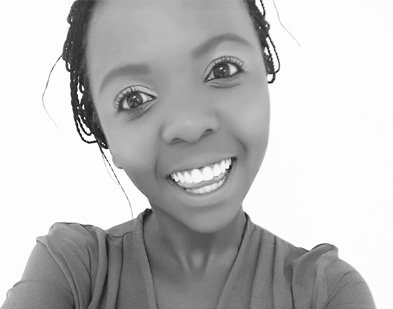 IIE Bachelor of Arts (BA) in Strategic Brand Communication

Durban

Red Bull Field Marketing Specialist for KZN
​Thina has been a rising star since her first day at The IIE's Vega School. During the second year of her IIE BA in Strategic Brand Communication, she presented so well to Barrows, her Brand Challenges client, that they offered her an internship on the spot, without asking what her specialization was. Once she graduated she applied for part-time work at Red Bull SA as part of the Wings team, a group of women who promote Red Bull on site and at events. However, after going through the recruitment process Red Bull decided that her talents were better used in leadership and she was hired as the Field Marketing Specialist for KZN. Thina takes every opportunity she can to be the eyes and ears for Red Bull SA and utilizes the hard and soft skills she learnt at Vega because not only does she need to recognize key opportunities for the brand and then devise a strategy to leverage these, she must also build and maintain relationships with their partners. 
She has excelled in creating a culture within her team of dedication and ambition and prides herself on being able to motivate her team of part-time workers to take their promotional roles as serious jobs with potential for growth and encourages them to take initiative. She says one of the best things from her Vega experience was that "Studying didn't end in the textbook", instead she learnt highly practical skills because even though theoretical knowledge is important "you still need to be able to adjust and be flexible." Thina found that Vega got her to constantly challenge herself and that Brand Challenges helped her get her foot in the door with industry. At every opportunity, she 'put her hand up' and took initiative, whether that meant claiming her seat at the table amongst seasoned experts or becoming her boss. Thina got the most out of her degree because she found it allowed a level of creativity in problem-solving, and that for her, it was the perfect balance between creative innovation and brand strategy.