About IIE-Vega:
IIE-Vega, an educational brand of The Independent Institute of Education (The IIE) was formed in 1999 in anticipation of the shift in the global paradigm. Conventional marketing and advertising moved toward a cohesion of design, branding and business. There was a reconfiguration of traditional platforms and an emergence of new ones.
Brands became far more than just letters and logos, but powerful cultural forces shaping the world as we know it. Brands such as Google, Greenpeace and Apple lead the way.
This change in the industry arose an urgent need to educate South Africa's most talented young minds, in preparation for this brave new world. A new school of thought was called for and Vega was born.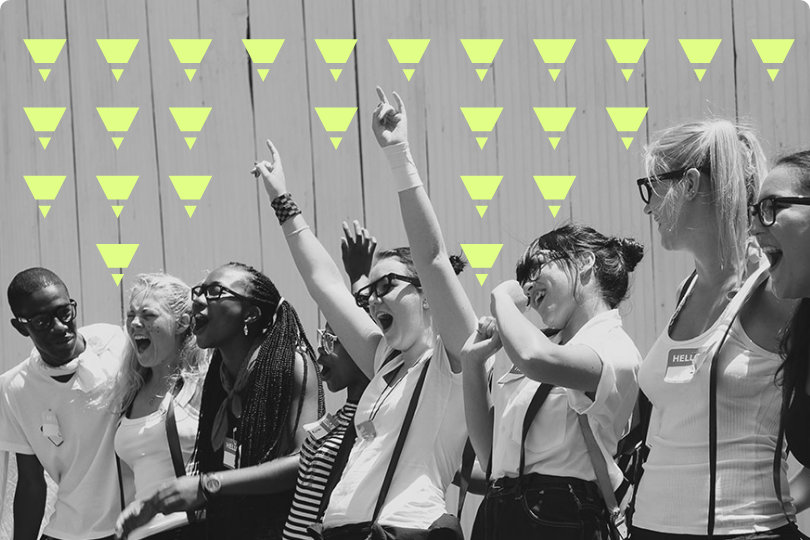 "Vega is the brightest navigational star in the constellation of Lyra, widely described as the most important star in the sky after the sun."
Vega is the brightest navigational star and IIE-Vega lecturers are navigators. They are driven by the ethos of strategic guidance and creative direction as opposed to merely imparting information that is passively absorbed.​​​​​​​​​​​​​​
The World Economic Forum in 2016 revealed the findings of its study entitled The Ten Skills You Need to Thrive in the Fourth Industrial Revolution. The three skills topping this list are Complex Problem Solving, Critical Thinking and Creativity. These are the cornerstones upon which IIE-Vega is built.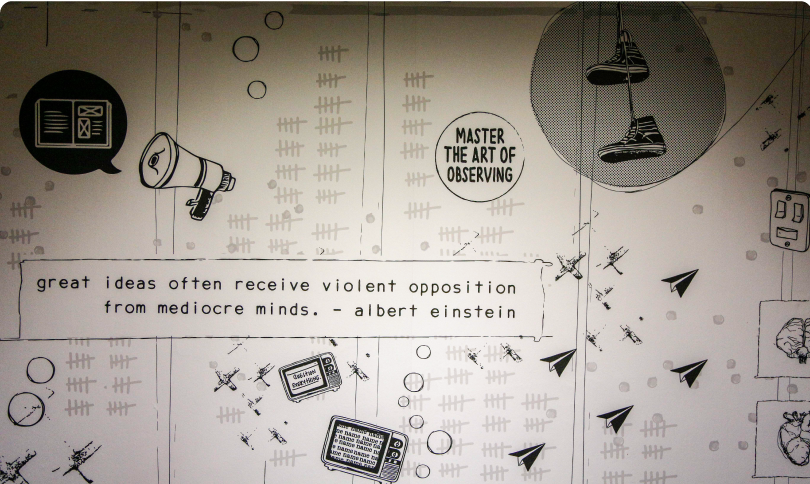 What we deliver?
The school is ideally positioned to meet the rapidly growing needs of the industry. This is by supplying students with the conceptual, strategic and practical skill-sets required to rise to the challenge of the future. IIE-Vega prides itself in the new breed of thinkers it has produced through the following type of accredited IIE qualifications:
Certificates
Baccalaureates
Honours
Master's programmes
Doctoral PhD
An IIE degree is of the exact standard as one found in any public university or private university. IIE qualifications have a strong focus on brand leadership, brand management, brand innovation, brand strategy and creative brand communication.

What are our values
We teach, and act, to make brands, business and design work towards a better life for all. 
We believe in wisdomwithmagic: strategic thinking to produce original ideas; creative work with strategic intent.
We believe in always being immediately human and in having crayon bright fun. 
We work together, for then great things happen.

Our teaching philosophy
IIE-Vega's teaching philosophy is built on the mantra of wisdomwithmagic. This reflects that the essence of branding lies in the fusion of strategy and creativity. An IIE-Vega student graduates, with a deep understanding that the most effective strategy is inherently creative. This is in evidence most compellingly in IIE-Vega's famous Brand Challenge.
Brand and business strategies that merely repeat existing practices limit the true potential of the marketplace. IIE-Vega knows this. That's why the principle of innovation lies at the heart of IIE-Vega's educational vision.
The same truth applies in the teaching and learning environment. Innovation allows IIE-Vega to equip students for future leadership. The core purpose is to prepare students to be industry-ready graduates.
IIE-Vega students are constantly immersed in live briefs from industry clients. As a result, when they graduate, they are already well-versed in the turbulence of 'the real world' and slot seamlessly into any industry environment. The stellar careers of many of our highly successful alumni are testament to the success of this methodology. Furthermore, frequent interaction with the top-tier professionals and academics of the IIE-Vega Advisory Council help keep curricula in line with the latest industry innovations.
Advisory council
IIE-Vega is proud to have an esteemed council of advisors who provide valuable input and guidance on our curricula. This council is made up of carefully selected industry leaders and academics from Design, Brand and Business disciplines. Directly plugged into industry trends, they bring a wealth of information and insight. Their knowledge allows for the advancement of the very learning process that IIE-Vega is built on. Through their contributions, we can enhance the curricula, expand our network of partners and add to our research and library development.