The Independent Institute Of Education (The IIE)

Vega is an educational brand of The Independent Institute of Education (Pty) Ltd which is registered with the Department of Higher Education and Training as a private higher education institution under the Higher Education Act, 1997 (reg. no. 2007/HE07/002). Company registration number: 1987/004754/07.
The IIE is responsible for conferring its qualifications offered at Vega, and is thus responsible for the quality of curriculum development, teaching, assessment and compliance with laws and regulations.
An IIE qualification is of the exact same standard as one found in any public university or private university. The Independent Institute of Education (The IIE) is the leading registered private provider of higher education in South Africa. The IIE comprises of highly respected and recognised higher education brands in the form of Vega, Varsity College, IIE MSA, Rosebank College and The IIE School of Hospitality and Service Management. The Independent Institute of Education offers qualifications and services on the campuses of these brands that are aligned with the focus and mission of that educational brand. All IIE qualifications offered at its brands are accredited by the Higher Education Quality Committee (HEQC) and registered by the South African Qualifications Authority (SAQA)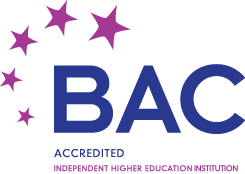 The Independent Institute of Education is internationally accredited by The British Accreditation Council. This important achievement demonstrates that our standards are world-class and guarantees students have full confidence about the value of their qualifications. The British Accreditation Council is an independent authority in the UK that accredits private providers in the UK and in other countries such as Greece, Switzerland, Singapore, India, Mauritius and the United Arab Emirates.