About Generation Vega
Generation V believes that the only meaningful social, cultural and economic exchange is that which adds value to the lives of all people. We believe that the only meaningful brands are those that live this purpose by taking total responsibility for every decision they make.
"We will unlock the potential of the future through our creativity, our passion and the power of ideas that create value for all."
At IIE-Vega
We teach, and act, to make brands, business and design work towards a better life for all
We believe in wisdomwithmagic: strategic thinking to produce original ideas; creative work with strategic intent
We believe in always being immediately human and in having crayon bright fun
We work together, for then great things happen
What does Generation Vega believe in?

Being conscientious and committed to social justice.
Being enterprising and innovative
Using their tech-savvy to be tech-smart by leveraging the power of technology to add value to society.
What are the qualities of Generation V?
Passionate about change
Determined to make the world a better place
Innovative and enterprising
Highly sensitive to the world around them
Strongly motivated to see the former triumph over the latter
Aware of the difference between right and wrong
Afro-optimists, mavericks, change-agents and design thinkers
Have an intuitive understanding of how brands hold the power to lever progress and add value to lives.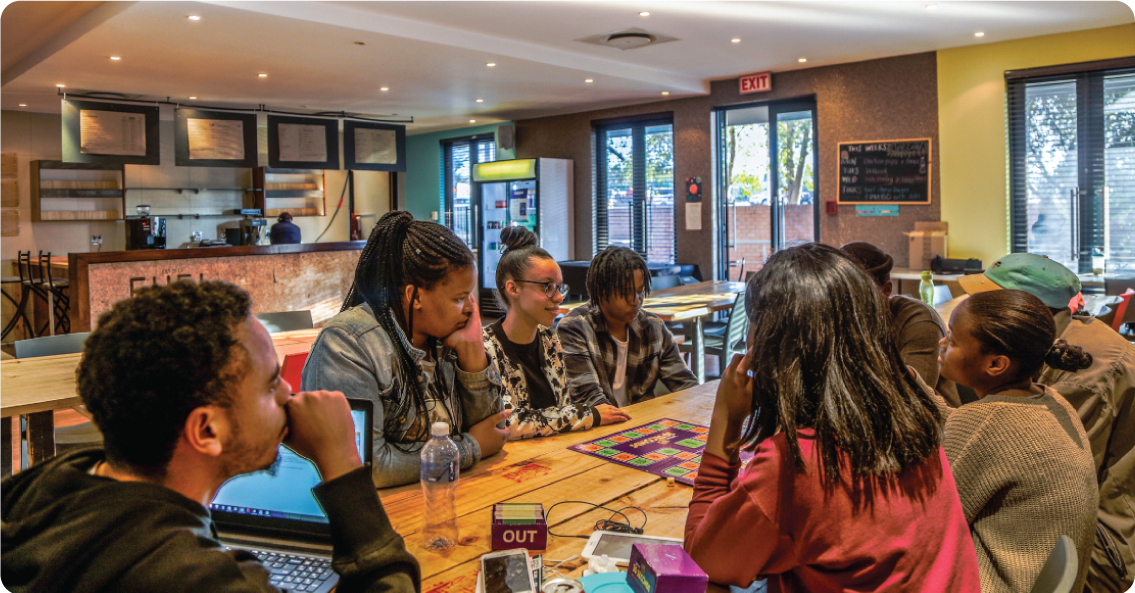 Generation V is passionate and fearless as they look up to youthful leadership figures in politics (Mmusi Maimane; Barack Obama); culture (Toya Delazy; Tony Gum) and industry (Elon Musk; Mark Zuckerberg; Mark Shuttleworth). They are sceptical and challenging. They never let a brand pull the wool over their eyes. The degree to which this generation interrogates brands has resulted in ever-greater transparency and any brand worth its salt having to abide by the wisdom of 'we are not what WE say we are – we are what THEY say we are.' In short, it is a mindset that combines the unique personality of IIE-Vega with the traits of the ideal Vega student.