Background
The Walking with Brandon Foundation (WWBF) is a Non-Profit and Non-Government Organisation that was founded in 2015 by the Beack family. WWBF is one of the first Neurological Rehabilitation Centres in South Africa that uses state-of-the-art equipment to help people with disabilities.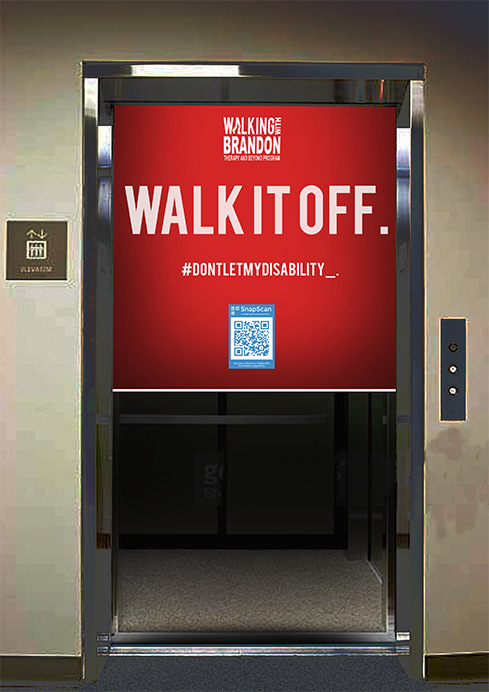 Our campaign incorporate fun in order to change social perceptions and behaviours.
Solution
Our campaign, 'Our Abilities', challenged the minds of both abled and disabled communities. This was achieved by showing abled individuals their lack of understanding of what having a disability actually means in every day life.
The Campaign consisted of four phases:
The Puzzlement parkrun
Obstruction
#WhatIsYourAbility
Where's Wally Activation
Brief
WWBF wants to be seen as an inspirational place of opportunity while helping individuals with disabilities realise their potential. In the long-run, the foundation hopes to be internationally recognised.
The aim of the brief was to:
Increase awareness of WWBF amongst the abled and disabled community
Gain funding and support amongst the corporate bodies and individual donors
Challenge the stigma attached to disability
Increase the hope amongst the disabled community by showing the uniqueness of WWBF
Approach
Our strategy consisted of primary and secondary research in order to gain an understanding of the non-profit industry. We utilised the Three-C model which focused on the competitors, non-profit organisations and the donors and sponsor trends.
This was supplemented with primary research that focused on individuals with disabilities, their opinions and their knowledge of the WWBF foundation. We relied heavily on qualitative research to gain an authentic understanding. This consisted of semi-structured, structured and unstructured interviews as well as ethnography. As part of our thinking, we emphasised the use of empathy. We put ourselves in the shoes of the disabled in order to gain a full understanding of how it feels to be in a wheelchair.
We created a campaign that embraced empathy rather than sympathy. This will result in awareness, changing of perceptions and a ripple effect of other benefits in the hope for donations.
Is the abled individual actually the one with the disabled mindset?