How quality perceptions impact South Africa's brand choices: A Case Study on Maxed vs. Nike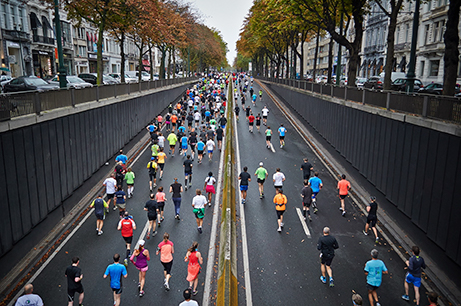 In a small-scale qualitative research aiming to understand how perceptions about quality influence the brands that South Africans choose, the Mr. Price Sport brand Maxed, and Nike were used to draw comparisons between the local and global branding practices respectively, and how these impacted consumers' perceptions.
It seems that the Maxed branded running shoe as a brand, has gained a reputation for being "cheap" and "bad quality". But is this a correct belief? Through using some qualitative research tools such as interviews and questionnaires, analysed through conversational analysis, multimodal analysis and discourse analysis, this researcher prodded 35 South African consumers. She found that even though product perceptions have improved recently, the respondents did not identify with the Maxed brand due to its association with affordability and its use across various sporting disciplines. The brand also still needed to work on the quality and design of the shoes and should also associate itself with non-sportsmen.
The literature review and research findings show that Mr. Price Sport invests into athlete and event sponsorships, existing communication networks, the reputation of Mr. Price and recently, the quality of products to earn awareness, and thus new customers. From the respondents' answers, it is clear that consumers are still not sold on the quality of Maxed and would rather opt for Nike. Many South Africans still do not know enough about Maxed. Currently, it seems that the brand is associated with an inability to afford more expensive shoes. As Zhou and Belk (2004) claim, people want to be associated with brands like Nike because they signify success and confidence. Maxed currently does not do that.
Maxed: more functional than aspirational?
It seems that local is not always lekker. Although Mr. Price has seen improved consumer perceptions about the quality of their products and a significant growth in sales (Laing, 2018), global brands such as Nike, Adidas and Puma are still highly admired in Africa (Chenne 2018). South Africans have been glamourising foreign cultures for so long that the halo effect still throws a shadow over local goods (Balabanis and Diamantopoulos, 2016). People still believe that global brands are better, and that these brands can help further a specific positive image of themselves (Davvetas and Diamantopolous, 2016).
Here are some views of the research participants: They see Maxed as a brand for people that value functionality over appearance; for individuals who cannot afford more luxury brands. But they still wanted affordability while some even suggested that Nike should lower prices or start a range for people with less disposable income. Owners of Maxed brand running shoes on the other hand, associate the shoes with quality, comfort, and affordability. They do not perceive Maxed as a brand that is versatile, though. Some suggested that Max should focus more on quality, design, variety and improving the brand awareness and brand image. Conversely, they also view Nike as an aspirational brand, associated with greatness and confidence. These qualities resonate with people who want to further their image.
Despite improvements, these participants and consumers have mixed views on the Maxed brand. Nike's commitment to be an aspirational, culturally relevant brand makes consumers tend to overlook the actual products themselves and this contributes to the brand's success. The Maxed brand on its own has not implemented the measures to build a sizable brand equity, which may take time and investment into brand building.
The research suggests that Maxed should develop a tagline and key message that would resonate with the Maxed consumer - and thus start building a community for the individuals that support it; communicate the story of the brand so that more consumers are clear on the its purpose. Nike communicates its message constantly across its touchpoints; therefore, the Maxed brand needs a story and voice which resonates with the people who are willing to buy it. Maxed should also be aligned with individuals who are not athletes, to promote the image of Maxed being associated with a certain lifestyle.
A younger audience through experiential campaigns
According to Mr. Price Group Limited (2019), Mr. Price Sport aims to attract "value-minded" individuals from the ages of six upwards that fall within the LSM 8 to 10. Females shopped at Mr. Price Sport the most. According to Davvetas and Diamantopoulos (2016), consumers place more emphasis on quality, reliability, and performance when it comes to the purchase of functional products.
Respondents of the questionnaire shared mostly believe that people who purchase the Maxed brand are unable to afford other brands, but that they also prioritise functionality. Mr. Price Sport has a broad target audience and is currently drawing in older individuals who are interested in buying functional, low price brands. Mr. Price Sport aims to target younger audiences by supplying more fashionable items that they can use more often. Mr. Price Sport might find it difficult to reach younger and newer audiences because they rely heavily on current customers.
The brand's current efforts have not reached enough young people. It might be that Mr. Price Sport may not have the necessary budget to spend on high reach mediums such as television to reach younger audiences. However, this research suggests that the brand should aim to do an experiential campaign that would aim to display the brand to young consumers. A small-scale experiential campaign amongst young consumers might be sufficiently impactful to generate enough earned media to increase the brand's awareness amongst consumers.
The consumer Journey
Davvetas and Diamantopoulos argue that consumers choose global brands because of their established reputation, and that global brands such as Nike should advertise themselves in markets that want high visibility and low risk. They also claim that low self-esteem and low status increases an individual's desire for products that are of a "higher" status (2016).
Total Sports, Nike, Sportscene and Sportsman's Warehouse are popular amongst shoppers because customers are familiar with their stores and are used to the variety they offer. Customers clearly believe that Nike's brand quality is superior. Young consumers also buy brands that are trendy and endorsed by people they admire. Customers usually purchase in-store for running shoes because they like the tangibility and physical experience of it. South African consumers also look for comfort, attractive design and versatility in a running shoe.
South African consumers trust brands that they know. Despite Nike being a global brand, it seems South Africans feel more familiar with it than with the local Maxed brand. Therefore, Mr. Price Sport should aim to educate South Africans more on the Maxed brand for the brand to resonate with consumers.
It would be interesting if Mr. Price Sport had an in-store virtual reality (VR) simulation or public activation that allowed South Africans to test out the durability or performance of their running shoes. However, due to logistics and possible expense to the brand, this might be unrealistic.
Best practices and available resources
Strategists know that associations with well-known individuals can help to create brand resonance (Chenne 2018 and Leigh & Gabel 1992). They can do this by providing positive information and celebrating countries with favourable reputations that manufacture their products. Of its total input units, 34.5% is from local procurement, showing that the Mr. Price Group has been implementing certain measures to improve quality perception (Mr. Price Group Limited, 2019a).
South Africans are also willing to buy brands such as Nike because of what these brands represent. While the Maxed brand is mainly seen as functional and the perceptions about quality are improving, the research participants wanted the brand to improve the quality and design of the shoes even more. Respondents were able to recognise the Maxed logo and associate it with Mr. Price but consumers do not really know what it stands for, aside from affordability. Although Mr. Price Sport focuses much on communicating their affordability, people know this already.
Individuals who buy the brand for functionality require something to believe in, too. Developing a strong brand message and communicate it well, could make it more desirable to wear Maxed branded shoes. Mr. Price Sport could leverage existing customers to create a community around Maxed in an equivalent way that Nike has their community.
Mr. Price Sport can involve the Maxed consumer in the design and creation of a new shoe by writing out a competition that involves the public. This could generate brand love and increase awareness of the improved quality of the Maxed-branded shoes. To make the brand 'cooler', Maxed might find non-athletes as relatable brand ambassadors. Such buy-in can make a significant difference.