Copywriting: Desperate Demand for Wordsmiths Across All Industries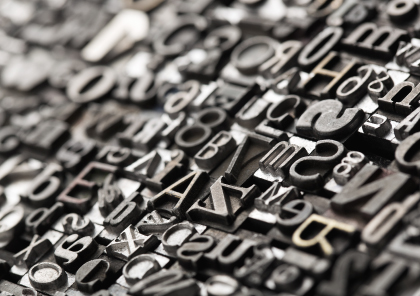 Matriculants who are creative and have a love for words and writing would do well to consider a career in copywriting, as the demand for qualified professionals in this field grows by the day, an education expert says.
While copywriting is not a field that is familiar to many learners, teachers or parents, the options open to these professionals are virtually endless, says Mandy Speechly, Programme Navigator at Vega, a brand of The Independent Institute of Education, SA's largest and most accredited private higher education provider.
Traditionally, the idea of becoming a copywriter was closely associated with the advertising industry only. However a good writer will find their skills in high demand in a wide variety of fields, including the corporate world, web development, public relations, content creation, SEO writing, UX writing, digital community management, social media management, and content strategy, Speechly says.
While some might think of writing as a soft skill that anyone can do, nothing is further from the truth, as is evidenced by the high demand for copywriters who can produce quality content reliably.
In addition, copywriting is a very rewarding and diverse career, which means you won't be stuck doing the same thing your entire life. Yes, your skill is copywriting, but you can apply it in so many different fields and in so many different ways, that there will always be new and exciting challenges on the horizon.
The daily life of a copywriter usually involves brainstorming ideas and creative solutions, and collaborating with interesting people including, for instance, art directors, designers, film directors, sound engineers, or digital media developers and marketers, to name a few.
Typically, copywriters will spend their time writing for different media channels, which offers exciting new challenges with every project. Some of these channels include digital content and brand journalism, websites, social media, mobile media and apps, video and television, magazine and newspaper editorial or advertising, radio, podcast scripts, outdoor and ambient advertising, and events and brand experiences.
Copywriters are essentially brand communicators – and the word communication is a key factor in this specialisation.
A career in copywriting is a great fit for people who love words, writing, language and storytelling. But the real skill of the copywriter is actually found in the development of ideas and insights. These insights are identified by getting to know the target market really well – so copywriters are often very good at people-watching.
The copywriter needs to know how people think, feel, behave and buy; what are their needs, dreams and desires, and how can the brand make a positive contribution in their life in some way? It is also important for the copywriter to be in tune with society and social culture – what is trending, what conversations are happening on social media, what video has the most views on TikTok and why. It is an essential part of the job to keep an ear to the ground and stay in touch to ensure the brand's message is always relevant and meaningful.
When prospective students evaluate the various offerings for copywriting at different institutions, they should ask the following questions:
Copywriting is truly an internationally transferrable skill, so does the degree have international accreditation?
Does the qualification involve the creation of a portfolio throughout the study period, so that you will leave with an industry-ready portfolio to use when applying for positions after graduation?
Does the institution have solid industry connections, which allows it to ensure the curriculum is aligned with industry demands, so that graduates are able to hit the ground running from day one?
Will you start making industry contacts as an integral part of your studies?
"A fundamental part of a good copywriting degree involves teaching students how to think; so that they inculcate invaluable creative processes and strategies to solve problems with strategic and conceptual ideas," says Speechly.
"Copywriting studies should also include projects that involve collaboration with graphic and digital designers, which simulates the way in which these creative teams work in the industry."
It is obviously the dream of every parent and prospective student to study towards a degree that will position them optimally to land a job after graduation.
"The good news is that the demand for copywriters and specialist content writers, both locally and internationally, continues to grow. Now is an exciting time to be a writer as there is a constant need for quality content in all industries."