IIE Vega Alumni News: Jesse Casanova, the 25-Year-Old SA Tech Billionaire in the Making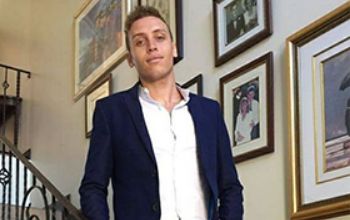 Former Vega student, Jesse Casanova, has created a "next-generation social media app". His idea has recently gained international attention, whilst Jesse can't divulge too much about the app just yet, he can reveal that it's more than a social platform – it's an opportunity for businesses to engage with the right audiences in a way that has never been seen before.
Jesse graduated with an IIE Bachelor of Arts in Creative Brand Communications in 2014, and says the skills he learned at Vega during the development and pitching for his app have stood him in good stead throughout the process.
The app is still in its early development phases, so keep an eye out for it, potentially launching at some point in 2018.
Read more here: https://www.thesouthafrican.com/young-south-african-making-waves-with-next-generation-social-media-app/