Vega Students Win the Black Pixel Award at Bookmarks 2018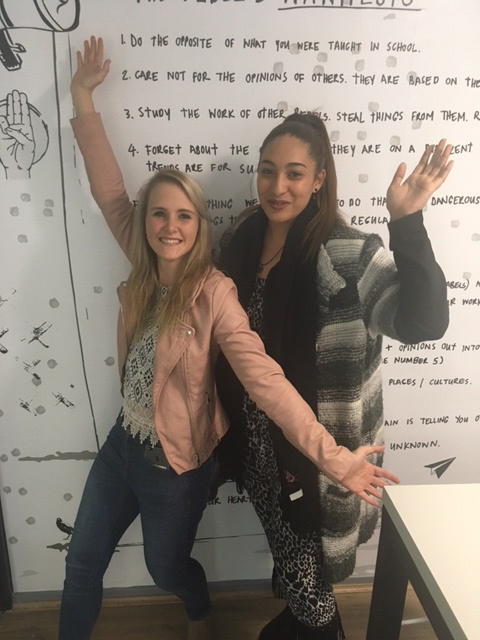 The IIE Vega graduates, Saraah Saint (Visual Communication ) and Jessica Hay (Creative Brand Communication) were awarded a coveted Black Pixel award in the 'Best Digital Student' sub-category. This is the second year in a row that students from Vega have walked away with this accolade.
The campaign included a series of magazine covers and print ads featuring side-by-side images of celebrities dressed in fur and an animal that the fur the garment was made from, with the heading, "B*** Stole My Look!". The team also created a Facebook voting poll for social media users to vote to decide who wears fur better – celebs or animals – along with an online anti-fur pledge form for people to sign. Included in the social media visual content was a series of beautifully-designed "Flash Fur" fashion show posters.