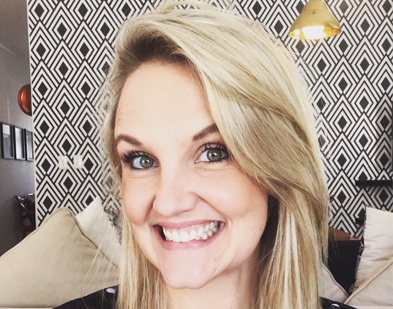 IIE Bachelor of Arts (BA) in Fashion Design

Pretoria

Owner and primary designer, Alana van Heerden Wedding Gowns
​Alana is the owner and primary designer for her own company, Alana van Heerden Wedding Gowns. Daily she consults with brides to be; translates their concepts into dress designs; sources fabrics and trimmings; drafts patterns; oversees the production process; and then conducts all fittings and collections. Established in 2014, Alana van Heerden Wedding Gowns specializes in custom-designed wedding gowns for brides looking for unique garments that express their individuality. Her team comprises of 4 highly skilled ladies and their studio is based in the Strand, Western Cape. They stand out because they recognize that the way a bride looks and feels about herself is crucial in creating a day that she can be fully present in where she can enjoy every moment.
They aim to provide each bride with a dress that compliments and enhances her personal style, individualism, and personality; and set out to make each bride feel comfortable, supported, understood and loved throughout her dress journey. Alana found that her IIE BA in Fashion Degree provided her with the tools and skill-set to confidently execute concept development, design, pattern cutting and garment construction, which has enabled her to create a successful career in the very competitive bridal fashion industry. She recommends her IIE degree at Vega "if you're serious about a career in fashion" because it will furnish you with the fundamentals you need to succeed and opens doors into the industry, just like herself who received an opportunity to intern at Marianne Fassler and then became her assistant, the first step in her blossoming career.