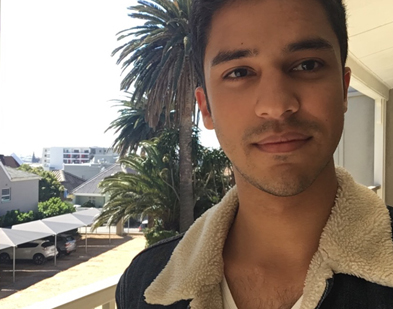 IIE Bachelor of Commerce (BCom) in Strategic Brand Management

Cape Town

Strategist at King James
​Aneeb is a Strategist at King James, one of the largest independent agencies in the country that services brands such as Sanlam, Santam, Pick 'n Pay, Tyme Bank, and Netflix. He is a part of the Graduate Programme, something he has found to be an incredible starting point in his career because it has given him confident growth into a strategic planning role. Through the guidance and mentorship that he has received from strategic planners and others he has been involved in repositioning brands, creating value propositions for new products, presented to clients on several occasions, worked on pitches, and executed many competitor reviews. Aneeb has also started writing his own creative briefs, an important role within the agency and a notable milestone in his career. 
He makes sure to keep the strategy department's finger on the pulse of what's happening in the world by keeping as up to date with current events and popular culture as he can, while actively looking out for new initiatives and campaigns from his clients' competitors. Aneeb has volunteered with TEDxCapeTown for years and has found it fulfilling to make an impact and spread ideas that could one day change the world. During Brand Challenges, he says that "Vega really taught [him] how to be proactive." Even though it's important to know models and understand concepts, Aneeb says that "if you're not actively improving yourself, keeping up to date with trends and popular culture, and looking beyond what you're taught in a classroom you're going to fall behind your peers." He recommends The IIE  BCom in Strategic Brand Management at Vega because it has a highly effective mix of creative, brand, and business modules.