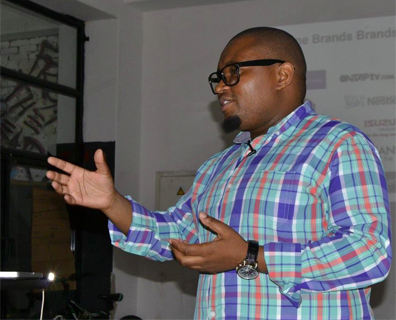 IIE Bachelor of Business Administration in Brand Building and Management 2013

Johannesburg

Strategic Planner, The Creative Counsel
Bogosi Motshegwa is a strategic planner for The Creative Counsel. He specialises in, but is not limited to, brand and communication strategy. Bogosi created a social impact project called 'Team Philanthropy', because he believes in creating and making things that he wishes existed. He is passionate about changing the status quo of the advertising industry - "'I believe that today, innovation alone simply allows for agencies and brands to survive, and therefore the future of thriving in any market or industry is to invent, and the advertising industry needs to invent more whilst it innovates."
He also helps organise TEDxJohannesburg and is a committee member of AMASA Johannesburg.