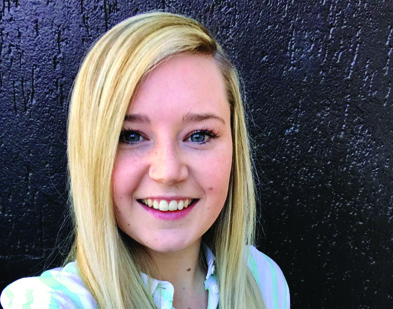 IIE Bachelor of Arts (BA) in Strategic Brand Communication

Johannesburg

Brand Strategist and Account Manager at UNBRANDED_
​Brogian is a Brand Strategist and Account Manager at UNBRANDED_, a hybrid creative agency that specialises in the marketing, brand and communication development of entrepreneurs, start-ups and high growth SME's. Her role in the company lets her adopt a custom and purposeful approach to providing solutions to their clients that bring value to their brand and marketing efforts. It includes conducting brand audits and strategic consultancy, analysis and structuring of digital communication mediums, social media strategy and roll out, as well as creative and design management.
She identifies and shapes the mediums, go to market strategies, brand positioning and communication efforts that best suits her brands and is very hands-on with her clients and their brands. Brogian's brand strategy background enables her to bring a balanced approach to the work she does, being both theoretical and practical in skillset. She makes a difference in her approach to clients, giving SME's, start-ups and even established companies custom solutions that empower their clients and serve to solve real problems, fill gaps and build in the missing links in their brand perception and communication. She values her IIE BA in Strategic Brand Communication qualification because of the numerous practical examples she was exposed to while being taught by lecturers who have vast industry experience, and are often still working within it. 
Brogian found the support she had in the IIE Vega environment allowed her to grow at her own pace to her own tune because "no one student is the same and that is what Vega understands most." She recommends her degree because although the branding industry is multifaceted, strategy plays an elementary role in the success of a brand, and from her degree, she can be the difference in creating a victory for her brand, or not.