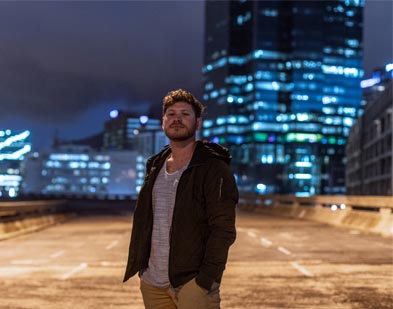 IIE Higher Certificate in Photography

Cape Town

Owner and lead photographer of Dylan Louw Photography Pty Ltd
​Dylan is the owner and lead photographer of Dylan Louw Photography Pty Ltd which he started while studying at Vega. He joined a youth-run project called Livity SA - LiveMagZA as part of their pilot team for South Africa and got his start in publishing when he was given the opportunity to be mentored by people like Chris Saunders. After graduating in 2012 he started cataloguing for Brooksfield SA and other fashion brands like Pringle, Carducci, Ferradini and Pierre Cardin. Then he was as a production assistant and for 3 years his main focus was commercial set and production work. Afterwards, he shifted focus to musicians like Lakota Silva, Locnville and Goodluck's press portraiture. After years of admin and paperwork, he realized that his true love was always with photography and retouching, so he registered his company. 
He does all sorts from cataloguing to musician press portraiture, macro beauty photography and retouching stills production, and international stills assisting, as well as a few magazine publications and cover pages. He's been involved in iconic South African TV moments like the Checkers Little Shop adverts. Dylan's social responsibility is something always at the back of his mind. He's also helped produce and film short documentaries to assist in crowdfunding pages for terminally ill people and financially insecure organizations. He recommends his degree because it made him painfully time-orientated which has ensured continuous relationships with some of his longest-standing clients. He says, "Deadlines are named deadlines for a reason because you're dead to the client if you miss them." Dylan learnt that hard work always trumps raw talent, so he's decided to arm himself with both. He says although the technical side of his studies helped immensely, the shift in his thought process is what really defined his education. He learnt to really think and justify why he makes images.