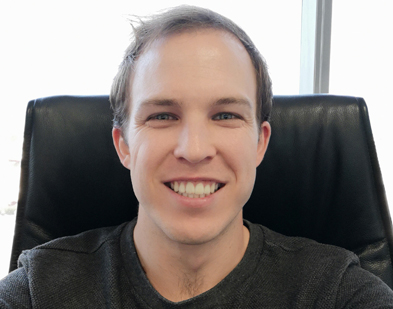 IIE Bachelor of Commerce (BCom) in Digital Marketing

Cape Town

Salesforce System Administrator for the Invictus Education Group
​Jarred is the Salesforce System Administrator for the Invictus Education Group which means he manages the Salesforce systems across all the subsidiary companies of Invictus. Salesforce is the world's number one CRM (Customer Relationship Management) system and is basically where all your customers' details, sales data, and business-related information is captured. Jarred develops the system continuously to improve sales processes and capture the right data to make sales decisions. From this data, he builds automated processes so that the system will generate sales without the customers engaging with even one employee, like personalised marketing communications and service support. Jarred's other roles include analysing this data, drawing insights from it and drafting business decision proposals. He also focusses on improving the speed and efficiency of the sales and marketing processes through automation and high-level business decisions based on this data. His goal is to drastically increase their conversion rates and ultimately their revenue. 
Outside of his professionalism, Jarred brings life to the office space with his "profoundly loud voice and undying optimism. During his IIE BCom in Digital Marketing, he found that there were 2 types of people, those who collapsed under the pressure and stress, and those who thrived on it. From Brand Challenges, he was able to improve his public speaking and grasp of the processes that are entailed in making a campaign come to life. He also adds that the opportunity to work alongside other specializations gave him a holistic understanding of the working environment, which ultimately gave him an edge. In his previous position at a digital agency as an SEO Specialist, he was surrounded by coders, media experts, account managers, software engineers and data analysts and "treated every day at work like Brand Challenges", volunteering for all sorts of tasks, in and out of his department, and spent time on weekends and after business hours learning from anyone he could. With that Brand Challenge mindset, of which he still lives by, he was able to get to where he is today.
Jarred recommends his IIE degree because even though the digital industry is extremely vast and growing across multiple industries, his degree provided "a solid foundation for the digital space and the necessary business fundamentals to prepare even those who have never written a line of code or balanced a ledger, to prosper and conquer in this digital world of today."