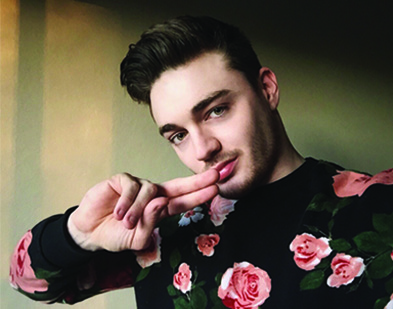 IIE Bachelor of Arts (BA) in Graphic Design*

Johannesburg

Junior Art Director at Promise Group
​Jason has never flown below the radar and has always made his mark on everything he does, both throughout his time at IIE Vega and as an alumnus. Since completing his studies in 2017, he has been hired as a Junior Art Director at Promise Group, a medium-sized Johannesburg agency that services its clients with data-driven, through-the-line and digital communication solutions. On a daily basis, he does a large amount of design work and conceptualizing for campaigns and initiatives. There's a common misconception that Art Directors 'make stuff look pretty', but this is far from the truth, Jason has huge input towards the overall vision of a piece of work. 
He provides a fresh point of view and unique opinion to his team's challenges and sees youthful contribution as an essential part of progress because graduates entering agencies now are a completely different breed of thinkers when compared to those who have worked there for many years. Jason says that "The IIE's Vega is the perfect place for propelling bright young thinkers into the industry" because while studying his degree he wasn't told what to do, instead he was challenged to come up with his own solutions. He says that's what makes Veganites so valuable is that they are resourceful and pave their own paths to get to answers. 
This means that "they don't need to be led, they are their own leaders", and as a result, they have far more skills to offer prospective employers and clients. He recommends The IIE BA in Graphic Design for those who look beyond beautiful animations and crafted design and see that there is an opportunity to make a difference and become a true problem-solver who is diverse and can look deeper into something that on the surface may seem just aesthetic. "Because Veganites are warriors when it comes to making work that matters and has the power to actually have an impact on people's lives." He says thinkers will always be more valuable than crafters, not that Vega isn't craft intensive, it is, but there's always a purpose to the beauty of a Vega student's work.
*Jason graduated with an IIE BA in Creative Brand Communication. As of 2018, the three streams that used to be offered on this degree will be offered as standalone degrees in Graphic Design, Copywriting and Digital Design.