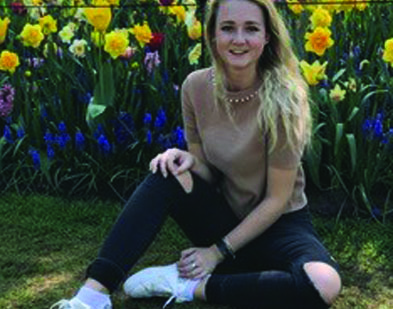 IIE Postgraduate Diploma in Brand Contact Management

Cape Town

Fundraising and impact executive
Current position and title?
I work in the United Kingdom as the fundraising and impact executive for a charity in the horse racing industry. I am in charge of writing funding applications for projects we hope to run and am in charge of creating all our social media posts and running our social media platforms.
How did Vega prepare you for your current role?
The post graduate in Brand Contact Management prepared me for the job I have today - how to build a brand and how to engage the public - something I do on a daily basis. Vega also challenged me to think differently and to try new things. I learnt valuable group skills and how to work in a team. While at Vega, I applied to go on exchange to Fontys ACI in the Netherlands and I was lucky enough to be accepted. The exchange pushed me out of my comfort zone and I learnt so much about myself and about the industry as well as new marketing and advertising methods and how to tell a story through media. I use skills that both institutions taught me on a daily basis and I keep adding to the knowledge I have gained.
Why should someone do their post graduate studies at Vega?
If you are looking to be challenged and want the freedom to think outside the box, then Vega is the place to be. Vega will challenge you creatively and academically and will enable you to express your thoughts through your work.
What is your undergrad and where did you complete it?
I have an undergraduate degree in English Studies and Art History which I received from Stellenbosch University.