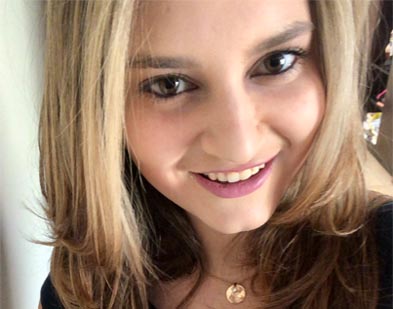 IIE Bachelor of Commerce (BCom) in Strategic Brand Management

Johannesburg

Marketing strategist at FCB Africa, Internship
​Kerri is currently completing her post graduate diploma in management at WITS business school (2018). She did a 2-month internship at FCB Africa as a marketing strategist within the strategy team and plans to participate in their 2019 graduate programme. She has worked on a number of strategic projects with clients such as Coca-cola, ABSA, and Jet education services. On a daily basis, she has done research, presentation formulation, strategy work, competitor reviews, client pitches, and training sessions. Kerri believes in working on projects that are based on insights that truly connect with real South Africans and solve current and relevant challenges. Inevitably, these win awards for making a positive impact on their community, country, and planet. 
She credits The IIE's Vega for preparing her for agency life and the working world, particularly Brand Challenge, practical group work and assignments with guest lectures. She recalls her lecturers as being "amazing with valuable insight and intellect that got [her] where [she is] today." Kerri recommends the BCom in Strategic Brand Management because it gave her "that unique killer instinct" which has contributed to the success of her career in an agency. She says Vega "provides you with the valuable skills and knowledge that you would not get anywhere else." She's grateful it gave her the best of both worlds as it helped bring out her business brain and creative side. Her degree gave her the ability to learn to work in teams and experience a practical taste of the working world before she entered it.