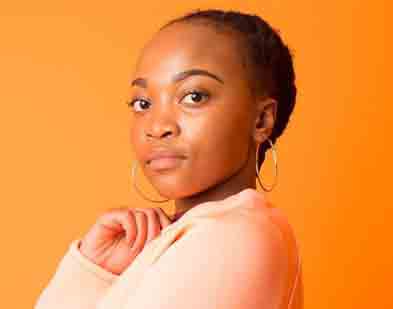 IIE Bachelor of Business Administration (BBA) in Brand Building and Management

Johannesburg

Experiential Sports Manager for Africa at AB InBev
​Kgola is an Experiential Sports Manager for Africa at AB InBev. Her responsibilities include leveraging their sponsorship properties to deliver on brand equity and beer sales targets. She must bring sponsorship rights to life in exciting and relevant ways to meet the consumers' functional and emotional needs. For many years, South African Breweries (now part of the AB InBev family) has been at the forefront of sports marketing in South Africa. She uses sports as a platform to inspire and create meaningful change in South Africa. Carling Black Label's recent #NoExcuse Songs of Change campaign interrupted the derby game between Kaizer Chiefs and Orlando Pirates to spread the word that there's #NoExcuse for women abuse. As beer brands, they embrace their roles as responsible corporate citizens and are committed to making a real difference to society. 
She found her BBA in Brand Building and Management degree intense and rewarding. She learnt a lot about resilience, collaboration and different ways of thinking. She says, "Vega is a place that will stretch your abilities and force you to adapt to the changing world around us" because it always encourages dynamic solutions to the problems we face. Kgola loved Vega's Brand Challenge, "as it is the single most empowering journey you will ever go on in your life." She recommends her IIE degree  if you're interested in branding and marketing in any way shape or form, "without the restrictions of a traditional university environment, then this is the degree for you". You'll walk out of Vega ready to start your own business and conquer the world.