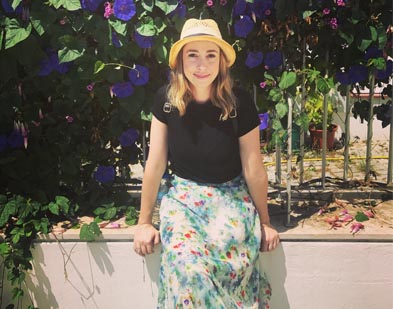 IIE Bachelor of Business Administration (BBA) in Brand Building and Management

Durban

Senior Consultant at Butterfly London
​Lanna is a Senior Consultant at Butterfly London. She specialises in understanding human emotions (consumer feelings) that best link branding, innovation, and internal culture insights. She then delivers these learnings through compelling storytelling. As a qualitative consultancy, they sit in the third corner of the triangle between the advertising agency and client, wearing the consumer cap to help voice the consumer truth and convert client briefs into impactful advertising campaigns. At an industry level, she's saving one dull client brief at a time by uncovering how consumers are actually feeling rather than what they are telling you they are feeling. Lanna decodes the rational to get the emotional gold. 
She does a lot of work in emerging markets and coming from a developing market herself, she's able to put herself in consumers' shoes and understand the extremes in realities across markets. She credits The IIE's Vega with helping her develop her 'pitch' performance, which has come in handy as she does plenty of client presentations. Lanna says "Brand Challenges really help prepare you for these client meetings. They also helped with strategic writing and smart thinking capabilities." She recommends her degree because if you are a born strategist, Vega will help you refine 'what' you ask to ask the 'right' question sooner, and if you are hoping to grow into a strategist, Vega will "mentor you in the process of learning how to think like a strategist, setting you up to have the correct framework to perform."