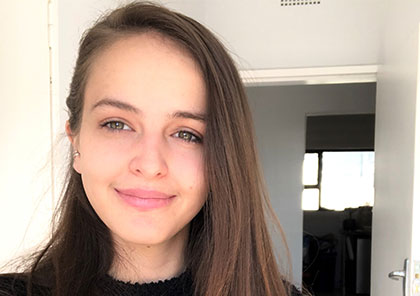 IIE BA Honours in Interior Design

Pretoria

Freelance interior designer and affiliate blog owner
​What is your current position?
I am a freelance interior designer and affiliate blog owner of my own website company since February 2020.
How did The IIE-Vega prepare you for your current role?
My undergraduate degree at the IIE-Vega prepared me for working in a corporate environment and gave me the skills to also collaborate with other interior designers as well as architects. I can definitely say my postgraduate also prepared me to explore more this year; it really opened my eyes to see how I can go out on my own and build my own wealth and reputation.
Why should someone do their postgraduate studies at The IIE's Vega
You realise that you can fall under so many different aspects within interior design. I fell under the technical side of interior design, using technology to present my designs and specialised in creating virtual and augmented reality. I knew when I studied my Honours in Interior Design that I wanted to go more into the technological side of interior design and do my research in that.
I would recommend one to study their postgraduate degree if you are ready to niche down and specialise within interior design.  That allowed me to go out there and do the research I need, to find out how I can contribute to the industry of interior design.
 If you are passionate about what you've studied after you graduate, go out there and do your research, doing your Postgrad will put you on a different level and set you apart from anyone that's done their undergrad. You need to stand out.
What was your undergraduate degree?
BA in Interior Design Degree at IIE-Vega.