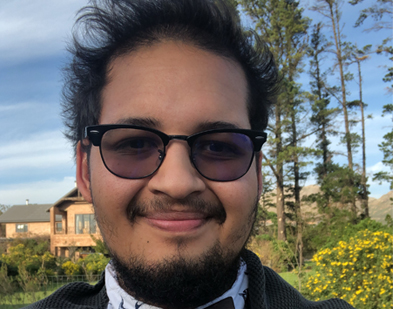 IIE Bachelor of Arts (BA) in Creative Brand Communication | Copywriting as the core discipline

Cape Town

Junior Copywriter at Publicis Machine
​Since completing his studies, Kabir has been employed as a Junior Copywriter in a creative team at Publicis Machine, a 60-people strong integrated agency that combines award-winning creativity and incisive strategy to transform their clients' businesses. He provides copy for the rollout of Above the Line and Below the Line campaigns which also includes directing and producing radio ads. His favourite part of his copywriting role is his time involved in brainstorming and conceptualising fun, relatable and on-brand ideas for their clients with his teammate. Kabir doesn't make a singular decisive difference because he is trying to change everything. He pushes for stronger representation of women, people of colour, and people in the LGBTQIA community whenever he can, alongside ensuring he creates clearer brand communications. He found that "Vega understood the pressures of the working world and equipped [him] with both the technical and conceptual skills to take it on" and recommends The IIE BA in Creative Brand Communication with Copywriting degree because it provides you with "knowledge, confidence and the [Rockstar] attitude you need to own your place in the industry."