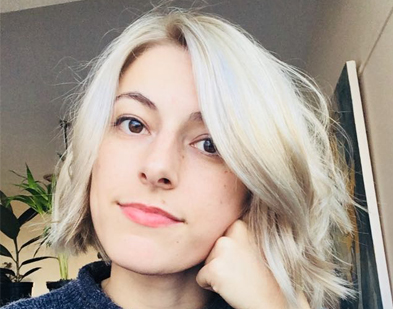 IIE Bachelor of Arts (BA) in Digital Design*

Durban

Animation Director at Feral Child Studio
​As an Animation Director at Feral Child Studio, Nella focuses on building the visual direction of projects. She works on the production design for their animations, crafts the environmental and character guides, and then briefs their artists to start the animation or roll out the design plan. She also occasionally works with them, or solo, on the actual crafting of the animations. Feral Child Studio is an animation studio based in Durban, that works with both local and international clients where they specialise in illustration, cel animation, and motion graphics. They create visually compelling short-form content for brands, music videos, commercials, films, and documentaries. As a group of artists, their collective goal is to consistently craft stories with flair and originality. 
Nella loves that the only limit in animation is time and skill - otherwise, you can visually depict anything you can think of. She finds it an exciting medium that can effectively spread awareness and get people passionate about global issues and puts a lot of time and effort into building more of a motion community in Durban that adds value to people's lives. She credits Vega with teaching her the importance of concept and how to apply it across various mediums. During her degree she learnt the value of consistency in branding which has helped her to build the actual business side of the studio. She has "never been afraid of hard work and Vega helped instil extra self-confidence knowing [she] could pull off more than [she] initially thought within the limitations of a project." Nella recommends The IIE BA in Digital Design for those who want a well-rounded but specialised knowledge of the branding industry because you build contacts and meet talented people at the very start of your career. She also values the fact that the degree offers both creative learning and strategic branding knowledge, which are essential to any creative wanting to start their own business.
*Nella graduated with an IIE BA in Creative Brand Communication. As of 2018, the three streams that used to be offered on this degree will be offered as standalone degrees in Graphic Design, Copywriting and Digital Design.