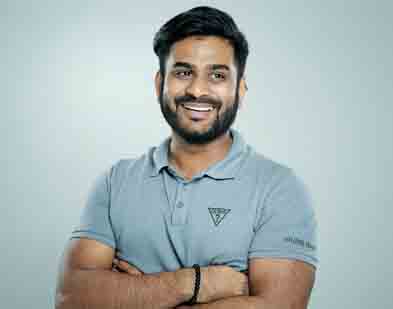 IIE Higher Certificate in Photography

Durban

Creative Director at Nifty50
​Pagiel is the Creative Director at Nifty50, a creative agency he founded with another IIE graduate after they each gained their own experience in the industry. He works with designers, copywriters, sales teams and marketers to strategize, conceptualize and implement a creative vision for their clients. He plans their advertising, oversees the creative process and gives guidance to the rest of the creative team which operates underneath him. Pagiel started his career in freelance photography and gained valuable experience in the advertising industry which led him to his partnership with another IIE graduate from Vega, Priyal Nathoo. Together they offer services in web design, social media management, graphic design, photography, and video. His plan is for Nifty50 to be a 'one stop shop' and be able to service all their clients' needs in the branding sector. Pagiel found that his IIE Higher Certificate in Photography "gave [him] a realistic understanding of what the industry would be like" because of its inherently practical nature. One of the key benefits of The IIE Higher Certificate is also the opportunity to network among other creatives, an experience he is still reaping the rewards from today as an IIE-Vega graduates are highly sought after in the industry.