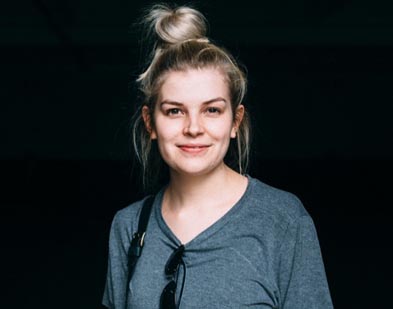 IIE Bachelor of Arts (BA) in Fashion Design

Pretoria

Computer Aided Design Designer for KU Agencies
​Ronel is a CAD (Computer Aided Design) Designer for KU Agencies, a fashion accessory distributor to some of the major retail brands in South Africa and lectures on a dressmaking short course at the IIE's Vega. She designs seasonal fashion headwear collections, draws up cut sheets on each piece and oversees the sampling process up until bulk production. She says Vega "prepared [her] in so many ways" because her IIE degree was practical and industry based, from design to the final garment in store. She was taught to combine creativity with business and this ensured she was ready to go into the big world of fashion. She recommends her degree because, "If you have a passion and flair for fashion, Vega is the way to go!" She says the IIE's BA in Fashion Design covers every element you need to shape your talent into a career in the industry.