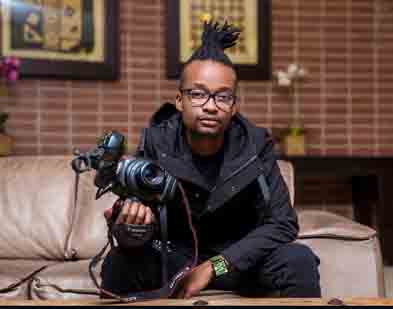 IIE Higher Certificate in Photography

Johannesburg

Kandee Photography
​Sibusiso, also known as Sbu Kandee, is currently building his new brand, Kandee Photography. After completing his IIE Higher Certificate at Vega in 2014 he started his journey as a full-time photographer for Go Advertising at Ogilvy & Mather where he did the commercial photography for Dis-Chem Pharmacies and other brands. He loved the structure and routine of working a 9 to 5 and after a few years of hard work he decided to venture out on his own in 2017 and started freelancing. Sbu is a professional photographer and became a self-trained videographer after he saw the gap in the industry and decided to invest his skill in plugging it. He creates content for small to medium sized businesses including restaurants, doctors' practises, cocktail bars and nightclubs, to name a few. He's expanded his offering to also include social media and community management. Most of his clients are PR companies that require him to cover their events, in both videography and photography. Sbu has partnered with many other photographers and videographers and is actively changing the perception of young black photographers and videographers. 
He's showing the industry that they can handle big jobs and excel in them when given a chance. He's also training other young photographers and videographers to ensure he future-proofs his company and plays his part in job creation. He believes that "Vega told [him] to believe in [himself] more than anything" and that it has been the make-or-break difference in his success as he often sees self-taught photographers playing it too small. Instead, through Vega, he's learnt to innovate, stay on his toes in a competitive industry, and always be a step ahead. One of his mantras is, "What would Vega do, what's the Vega way of handling this?" and that's how he is able to come up with his ideas and approaches. He recommends The IIE Higher Certificate in Photography because you learn to collaborate within a team while being closely mentored and counselled by lecturers. Sbu has found that, in his experience, IIE-Vega graduates are better intellectually groomed and usually the most successful in the industry because they have the Vega way of thinking and doing, something that puts them ahead of the rest.