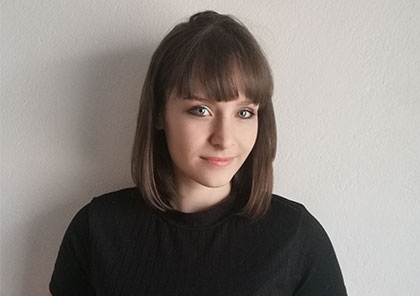 IIE BA Honours in Interior Design

Pretoria

Junior interior designer at Create
​What is your current position?
I am a junior interior designer at Create in Sandton. We are known for our contemporary clean lines and timeless designs in high-end residential and commercial spaces. We also have our own range of furniture and can customize any of our products online to suit our clients' needs.
What did the IIE Vega prepare you for your current role?
The IIE-Vega prepared me well with regards to time management, as well as the stress and the reality of the working world, as they provided the best skills to manage my time effectively and be able to work under pressure.
Also, Vega provided the best environment for the students to embrace their creativity, to push the boundaries and to experiment with the different design styles. Vega helped me find my design voice, passion and style. My passion is to create a space that people have not experienced before, where beauty is found in the unexpected, and people leave feeling inspired.
I walked into the industry with a good understanding of what is required and expected. I knew and understood all of the programs which has helped me become useful in my current company, as I do not only work in the design department but the marketing, business and client department as well. 
Why should someone do their postgraduate studies at The IIE's Vega?
As a designer, we prefer the creative, practical side to studies and in the beginning, the research tasks were very daunting; however, Vega was outstanding in providing lecturers that helped every step of the way and explained all of the research terminologies. Vega provides a team of experienced supervisors, who are currently in the industry themselves.
Honours at Vega pushed my critical thinking and problem-solving skills. We were taught to challenge the conventional design thinking and develop refined and innovative design methodologies that consider the impact and effectiveness of proposed interior solutions. The Honours course at Vega gave me that extra confidence and edge when entering the field.
In South Africa it is important to have as high qualification as possible, it just gives you that extra edge when looking for a job. Vega also encourages you to do internships during the year; they were very accommodating with this. When looking for a job, many companies require experience, so it was helpful to retain experience and another qualification within a year.
What was your undergraduate degree, and where did you complete it?
BA Interior Design at the IIE-Vega