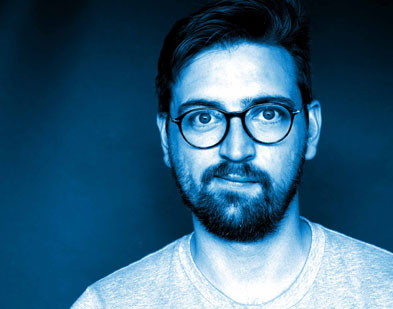 IIE BA Honours in Graphic Design

Pretoria

Art Director of Farmer's Weekly
​Vian is the Art Director of Farmer's Weekly, a popular farming magazine. In this capacity, he is also a brand guardian and is responsible for overseeing the design department to ensure the flow of work, and that all work is completed to his satisfaction. His main role is to oversee the layout of features and regular articles, and finalise and sign-off the magazine for print and digital issues. Vian is responsible for the look and feel, layout and design of the magazine and its extended brand. He has continuously improved the magazine's brand through constant research of changes and trends in the local and global industries. He says the IIE's Vega, "Provided [him] with the foundation and knowledge of the design and creative industries." Before joining Famer's Weekly, the weekly publication didn't have a clear vision nor was built on a foundation of branding principles, and through his guidance it has been nurtured into a flourishing brand. He recommends Honours in Graphic Design because it teaches, "the fundamentals of design and how to practically apply them." Vian goes on further to say that, "The industry is ever expanding and growing, and for creative people, Vega is a good place to hone your skills and talents."