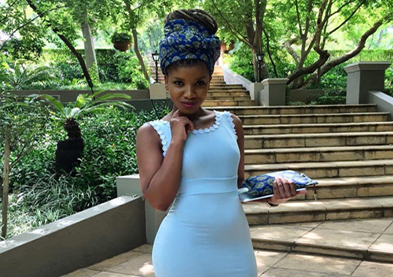 IIE Bachelor of Arts (BA) in Fashion Design

Pretoria

Owner of Harper Grey, a fashion brand
​Zandile has founded her own fashion brand, Harper Grey, where she and her father design and make custom clothing. They advise clients on what garments will suit their body types and bring these ideas to life. As a team they design, illustrate, make patterns and sew each piece. She makes a difference by helping those who don't have technical fashion experience to realize their design concepts through the professional skills she developed while studying at Vega. She says The IIE's Vega prepared her by, "Not only training [her] in [her] fashion and creative side, but also… teaching [her] about the business of fashion." She recommends her BA in Fashion Design because it didn't only focus on developing her creativity but also taught her practical business knowledge and prepared her "for the real world." She goes on to say although she expected to only receive design training, instead she left Vega with "business skills, garment construction skills, pattern making as well as background knowledge of fashion history." She says that, "Any creative person should choose The IIE's Vega because [she guarantees] that they will come out with more than they expected."