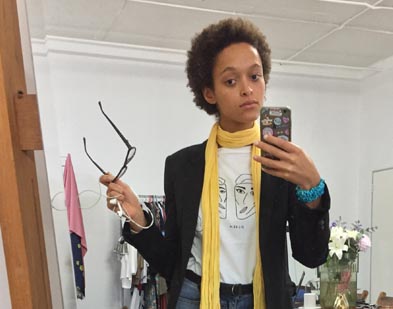 IIE Bachelor of Arts (BA) in Digital Design*

Durban

Designer at Amanda Laird Cherry
​Zwelisha is a designer for Amanda Laird Cherry. She focusses on brand management, digital marketing, PR, graphics as well as researching, designing and developing their extensive footwear and accessories range. They are an established designer clothing label born and made in South Africa. They tell their story through cloth and thread, creating designer essentials with an element of eccentricity, perfect for the unique SA personality. As she is working for a local brand that is deeply rooted in local culture, she recognizes and appreciates our common identity as a way to find collective connections and share stories. At the IIE's Vega she "learnt to be excited by challenges" and to always dig deeper until she created something unique and different, in everything she did. She recommends her degree because it gives you "the best possible foundation to forge a fulfilling creative adventure."
*Zwelisha graduated with an IIE BA in Creative Brand Communication. As of 2018, this qualification is offered as three standalone qualifications in the fields of Graphic Design, Copywriting, and Digital Design.