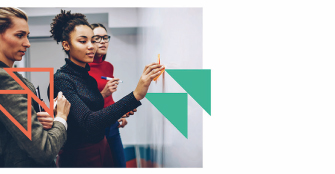 Qualification information
COURSE: Higher Certificates
MODE: Full-Time
DURATION: 1 year
NQF LEVEL: 5
CREDITS: 120
SAQA ID: 90658
Overview
The IIE Higher Certificate in Brand Building Practice is an entry-level qualification designed to give the insight, skill, and academic support required to pursue degree studies in brand communication, brand building and management. The focus is on fostering critical thinking, fundamental branding knowledge, accounting skills, and developing students' creative confidence. This certificate programme contributes towards skills preparation and provides articulation into a relevant degree. The certificate provides a range of modules that develop academic literacy and digital literacy, as well as the creative and critical thinking skills required in an academic and industry environment. Modules combine theoretical as well as practical application, with an introduction to real-world experience of creative, business, and critical thinking skills.
Modules:
Introduction to Quantitative Thinking and Techniques
Business Communication Digital Media 1
Digital and Academic Literacies
Economics A Micro
Introduction to Accounting 1A
Brand Business Principles and Fundamentals
Introduction to Creative Development
Work Integrated Learning
Tuition Fees
First year fee for new registrations starting in 2024
R80 600 Full Settlement Total Fee
R86 400 Instalment Total Fee (10 Monthly Instalments)
A *Pre-Registration Fee of R2 500 is included in the Total Fee
*Refundable if admission criteria for the qualification is not met.
Please note:
Applications for the 2024 intake are subject to a non-refundable late application fee of R1750.
You will be required to complete a new contract annually which will include fees for that year.
Returning students can consult the bill of costs on the website to obtain their 2024 fees based on their basket of modules.
Entry Requirements
A National Senior Certificate (NSC) with Higher Certificate admission- A minimum of 30% for English is required ; OR
A National Certificate (Vocational) NC(V) with Higher Certificate admission – A minimum of 40% in English; OR
A Senior Certificate (SC) (without endorsement) 33.3% in English ; OR
A Senior Certificate (Amended) SC(A) with Higher Certificate admission- A minimum of 30% in LOLT in NSC/ SC(a) OR with a min. of 33.3% in SC; OR
For international qualifications: A SAQA Evaluation Certificate with NSC L4 equivalence with at least 30% or equivalent for English
Senate Discretionary Admission
Mature Age Exemption:
Candidates must have attempted the Senior Certificate, attained the age of 23 before or during the first year of registration with three years' work experience and proven ability relating to the proposed programme as well as adequate communication skills; OR
Candidates must have attained the age of 45 before or during the first year of registration.
Recognition of Prior Learning (RPL) – Where candidates do not satisfy the formal admission requirements for this qualification, The IIE may consider an admission application in terms of the Credit Accumulation and Transfer, Recognition of Prior Learning and Qualification Completion Policy (IIE010).
General Education Development (GED) - An USA qualification developed by the American Council on Education (ACE).
Candidates with a GED qualification may be admitted if they have a SAQA Evaluation Certificate with NSC L4 equivalence, as well as minimum score of 145 out of 200 for all 4 GED subjects.
OQSF Qualifications
Candidates with an OQSF Level 5 or N4-N6 qualifications or combination of N3 and SC subjects, or an NSC (FET Colleges) with N3 subjects may be admitted to Higher Certificate Studies.
Did you know?
A candidate with an NSC/NC(V) or equivalent, without degree admission who has obtained a registered and accredited Higher Certificate in a particular field of study may be allowed access to Bachelor's Degree in a similar field, subject to meeting the admission requirements.
Jobs in this field:
Junior member of a communication project team or provide access to further your studies in Brand Building Management, Digital Marketing, Strategic Brand Management, Strategic Brand Communication or Game Design.