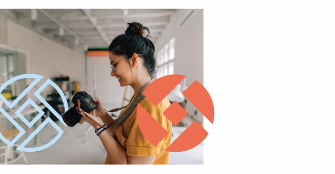 Qualification information
COURSE: Higher Certificates
MODE: Full-Time
DURATION: 1 year
NQF LEVEL: 5
CREDITS: 120
SAQA ID: 117916
Overview
If you are interested in creating content for different media this programme will provide you with hands-on practical experience in the basic principles of creative concept development and storytelling, video and sound, photography, digital editing, branding and entrepreneurship.
Modules:
Principles of Video and Photography
Visual and Media Literacy
Digital Imaging
Applied Photography
Introduction to Entrepreneurship
Video Editing
Applied Videography
Work Integrated Learning (WIL)
Please note:
IIE-Vega does not require a portfolio as part of the application process. That's because our primary focus is on how our students think and how collaborative they are as creative solution seekers. The development of an industry-ready portfolio becomes a core focus once you enrol and engage hands-on with any one of our design programmes.
You are welcome to make an appointment with your campus Contact Navigator if you are not sure which course would suit you best. Ideally you should attend one of our GenV workshops at any of the IIE-Vega campuses to explore the different programmes on offer.
Tuition Fees
Fee for this one-year course for new registrations starting in 2023
R76 000 Full Settlement Total Fee
R81 120 Instalment Total Fee (10 Monthly Instalments)
A *Pre-Registration Fee of R2 000 and *Deposit of R10 168 are included in the Total Fee.
*Refundable if admission criteria for the qualification is not met.
Please note:
Applications for the 2024 intake are subject to a non-refundable application fee of R700.
You will be required to complete a new contract annually which will include fees for that year.
Returning students can obtain the 2023 fees from their Relationship Navigator.
Entry Requirements
A National Senior Certificate (NSC) with Higher Certificate admission - A minimum of 30% for English is required ; OR
A National Certificate (Vocational) NC(V) with Higher Certificate Admission - A minimum of 40% in English; OR
A Senior Certificate (SC) (without endorsement) 33.3% in English ; OR
A Senior Certificate (Amended) SC(A) with Higher Certificate Admission - A minimum of 30% in LOLT in NSC/ SC(a) OR with a min. of 33.3% in SC; OR
For international qualifications: A SAQA Evaluation Certificate with NSC L4 equivalence with at least 30% or equivalent for English.
Senate Discretionary Admission
Mature Age Exemption:
Candidates must have attempted the Senior Certificate, attained the age of 23 before or during the first year of registration with three years' work experience and proven ability relating to the proposed programme as well as adequate communication skills; OR
Candidates must have attained the age of 45 before or during the first year of registration.
Recognition of Prior Learning (RPL)
Where candidates do not satisfy the formal admission requirements for this qualification, The IIE may consider an admission application in terms of the Credit Accumulation and Transfer, Recognition of Prior Learning and Qualification Completion Policy (IIE010).
General Education Development (GED) - An USA qualification developed by the American Council on Education (ACE).
Candidates with a GED qualification may be admitted if they have a SAQA Evaluation Certificate with NSC L4 equivalence, as well as minimum score of 145 out of 200 for all 4 GED subjects.
OQSF Qualifications
Candidates with an OQSF Level 5 or N4-N6 qualifications or combination of N3 and SC subjects, or an NSC (FET Colleges) with N3 subjects may be admitted to Higher Certificate Studies.
Did you know?
A candidate with an NSC/NC(V) or equivalent, without degree admission who has obtained a registered and accredited Higher Certificate in a particular field of study may be allowed access to a Bachelor's Degree in a similar field, subject to meeting the admission requirements.
IIE-Higher Certificate in Video and Photography graduates are able to pursue future degree studies in brand communication and design disciplines delivered at IIE-Vega School due to a streamlined pathway.
Jobs in this field:
Photographer
Videographer
Social Media Content Creator
Video Editor
Photographic Studio Assistant
Video Camera Operator
Video / Production Co-ordinator
Blog/Lifestyle Photographer