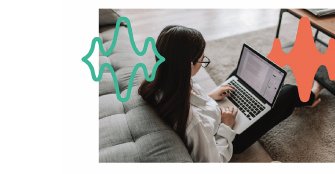 Qualification information
COURSE: Diploma
MODE: Distance (Online)
DURATION: 18 months | Part-Time
NQF LEVEL: 7
CREDITS: 120
SAQA ID: 73369
Overview
The IIE Advanced Diploma in Brand Innovation focuses on the development of applied competence in innovative thinking and brand building. Students gain insight into the strategic components that contribute to sound brand building; the practice of research in the real world and the nature of innovation in building healthy organisations. This qualification provides access to, and a solid foundation for, the IIE BA Honours in Strategic Brand Communication as well as the IIE Postgraduate Diploma in Brand Building, subject to meeting requirements.
Modules:
The Principles of Strategic Thinking
Focuses on new brand paradigm thinking and is based on the concept of strategic and holistic thinking. Students are introduced to the definition and theories of strategy. The term strategic conceptual thinking is explored by introducing students to the nature, forms and elements of logical thinking and argumentation.
Integrated Brand Communication Management
This module provides an overview of the contemporary nature, trends, and future of the brand communication industry. The module consolidates students' knowledge of key concepts of Integrated Marketing and Brand Communication with the ultimate aim being for students to develop the competencies required to formulate integrated brand strategies.
Research and Market Intelligence
This module introduces students to the role and relevance of research and how insight can be created from research in brand communication. It provides an overview of the research process, research designs and sources of research information.
Context Planning and Channel Innovation
Examines the emergence of the consumer society within a stakeholder-driven environment. Emphasis is placed on consumerism and consumption in a post-modern era and provides an overview of the trends within channel and context planning.
Structure of the advanced diploma for online delivery:
The IIE Advanced Diploma in Brand Innovation consists of 4 modules and has been set up to support an 18-month journey with a maximum completion time of 3 years. Students are required to register per academic year.
Year 1
Semester One
Integrated Brand Communication Management
Research and Market Intelligence (year module)
Semester Two
The Principles of Strategic Thinking
Research and Market Intelligence (year module)
Year 2
Semester One
Context Planning and Channel Innovation
Online delivery includes:
An online learning system that leads students through the content, prescribed material and activities.
Online academic navigators (tutors) who are subject experts and maintain the human experience of the learning process.
Weekly live sessions with your online navigators.
A dedicated success navigator who supports students throughout the learning journey.
Purpose coaching pods that enable you to explore and develop your professional identity and potential.
Access to our online information centre and resources.
Note:
While you can generally structure your study time as you need, there are scheduled online sessions during which you will get mediated support. Scheduled assessments in the form of online activities, assignments and exams are paced to ensure your studies progress.
What you need in terms of technology, time and materials:
A reliable internet connection (we recommend 5-10GB of data per month), your own device with at least Windows 7 (Microsoft Office 365 is available as a free download for IIE students), and Google Chrome, Microsoft Edge Chromium or Firefox.
Prescribed textbooks are available for online purchase.
Online students need to commit to approximately 20-25 hours a week for online engagement (some of which is after hours) with material and assessments to succeed.
All final semester exams need to be written at an IIE campus or other approved exam centre.
Please note synchronous sessions generally take place after hours.
To succeed in your online journey, you need to be:
Self-motivated and invested in your learning journey.
Disciplined and able to balance studying with work and family commitments.
Able to direct your own studies, maintaining a diligent pace.
To assist you in succeeding in your online journey, our teaching approach is:
Student-centric: we facilitate your thought processes to foster innovative ideas and creative solutions.
Authentic: we use real-life examples and case studies.
Activity-based: We move your learning forward through applied activities and assessments.
Discussion-based: we ask you questions and stimulate debate to provoke deep thought and insights about course content.
Tuition Fees
Total Fee for 1st year modules
R45 000 Full Settlement Total Fee
R48 075 Instalment Total Fee (10 Monthly Instalments)
A *Pre-Registration Fee of R2 000 and *Deposit of R5 212 is included in the Total Fee
Total Fee for 2nd year modules (subject to an annual fee increase)
R15 000 Full Settlement Total Fee
R16 025 Instalment Total Fee (10 Monthly Instalments)
*Deposit of R2 404 is included in the Total Fee.
Please note:
Applications for the 2024 intake are subject to a non-refundable application fee of R400.
You will be required to complete a new contract annually which will include fees for that year.
Returning students can obtain the 2023 fees from their Relationship Navigator.
Entry Requirements
An appropriate Bachelor's Degree or a Diploma or relevant equivalent (at least 360 credits, NQF level 6).
If the discipline of the degree or diploma is not considered sufficiently cognate, a student may still be admitted but may be required to do additional coursework. This assessment will be made by the relevant Head of Faculty and/ or Head of Programme or equivalent.
Recognition of Prior Learning (RPL) – Where candidates do not satisfy the formal admission requirements for this qualification, The IIE may consider an admission application in terms of the Credit Accumulation and Transfer, Recognition of Prior Learning and Qualification Completion Policy (IIE010).
International Admission
A SAQA NQF L6 Evaluation Certificate in an appropriate field.
Jobs in this field:
Communication Manager
Promotional Manager
Assistant Brand/Marketing Manager
Alumni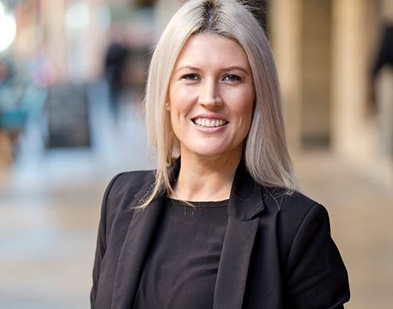 Olivia Smith
Class of 2018
Olivia is the Marketing & Communications Officer, at Allianz Global Corporate & Specialty. "Vega added value to my career and helped me understand the importance of an Integrated Brand Communications approach.
READ MORE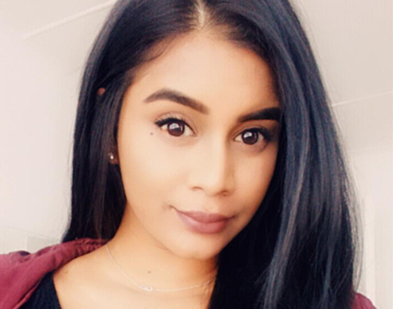 Lucille Chetty
Class of 2019
Lucille Chetty is the Marketing Assistant at Artemis Brands. "Irrespective of the course you are interested in studying.
READ MORE